Case studies
Read our customer stories and see why Trojan batteries are the right choice for applications around the world.
Case Studies: Battery Backup
Trojan's deep cycle batteries are used by customers around the world in a variety of applications. Each installation has a unique story and a compelling reason why Trojan batteries were chosen. Some of these stories along with their relevant technical information are captured in our case studies which we have summarized below.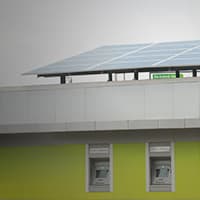 Diamond Bank, Nigeria
ATMs must be operational 24/7, and Trojan's Premium Line offers the reliability and warranty required to meet the industry requirements.
MTC Touch, Beirut
Trojan's 22-AGM battery is designed to power critical data networks, high-speed data transmission, and wireless communication systems in the event of unexpected power outages common in regions with an unstable grid.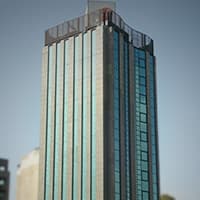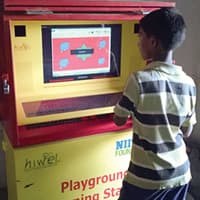 Smart Classrooms, India
To address growing concerns about effectively educating children across India, an innovative education concept called Smart Classroom was introduced. The technology enhanced Smart Classroom integrates a range of educational tools, such as computer equipment, networking and audio/visual capabilities.
City of Joy Solar Community Center, Congo
AGM batteries were selected for the grid-backup system due to the higher discharge current and higher charging efficiency.