Marine batteries
Trojan marine batteries deliver the power to keep you moving.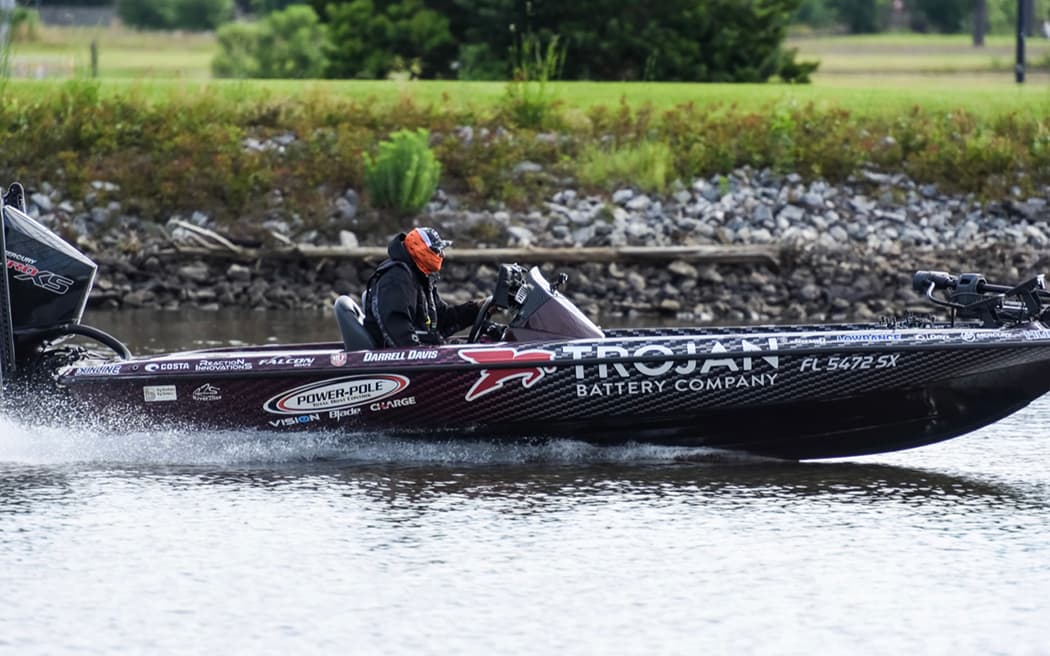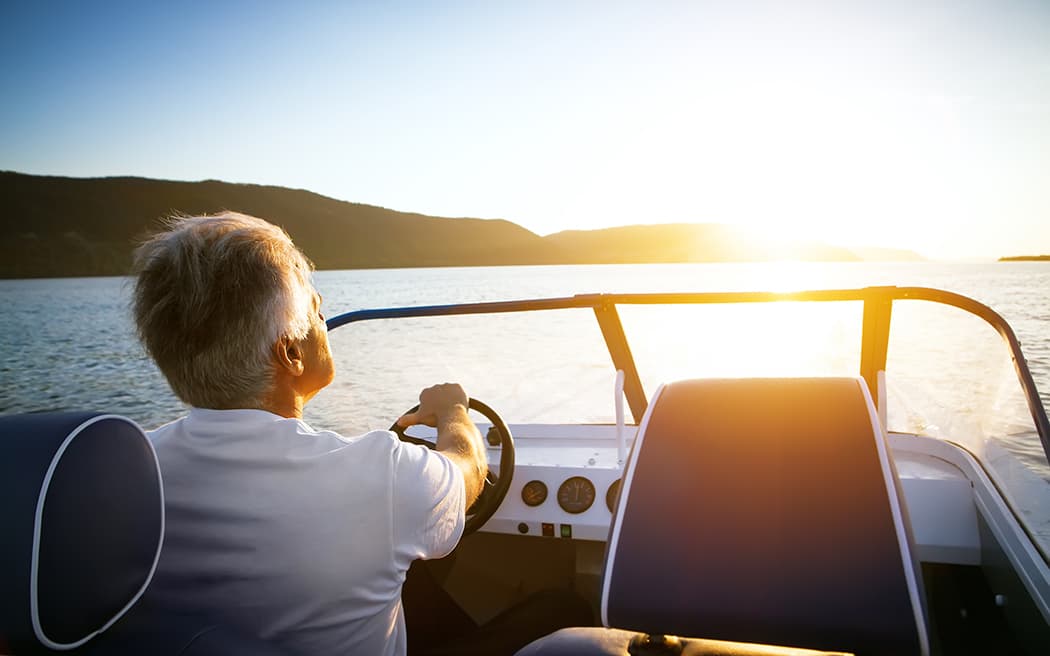 Keep your eyes on the water, not on your battery
Whether you're trolling the lake for that prize-winning bass or sailing the ocean on a breezy summer day, Trojan batteries get you where you want to go; we've been meeting the demands of recreational boaters everywhere since 1925.
We offer a broad portfolio of high quality, deep cycle flooded lead acid, lithium-ion, AGM and gel battery solutions perfect for powering your trolling motor and other boating accessories for extended periods. These batteries include features like handles for easy lifting in tight spaces, dual terminals for easy hookup of all your electronic gear and large vent caps that reduce the potential for acid leakage.
Built with thick plates that allow the battery to discharge power continuously, our deep cycle batteries can be drained and recharged many times. Trojan marine batteries work quietly, so you can enjoy what's on the water in front of you.
Batteries to fit your lifestyle and budget
Find the right marine battery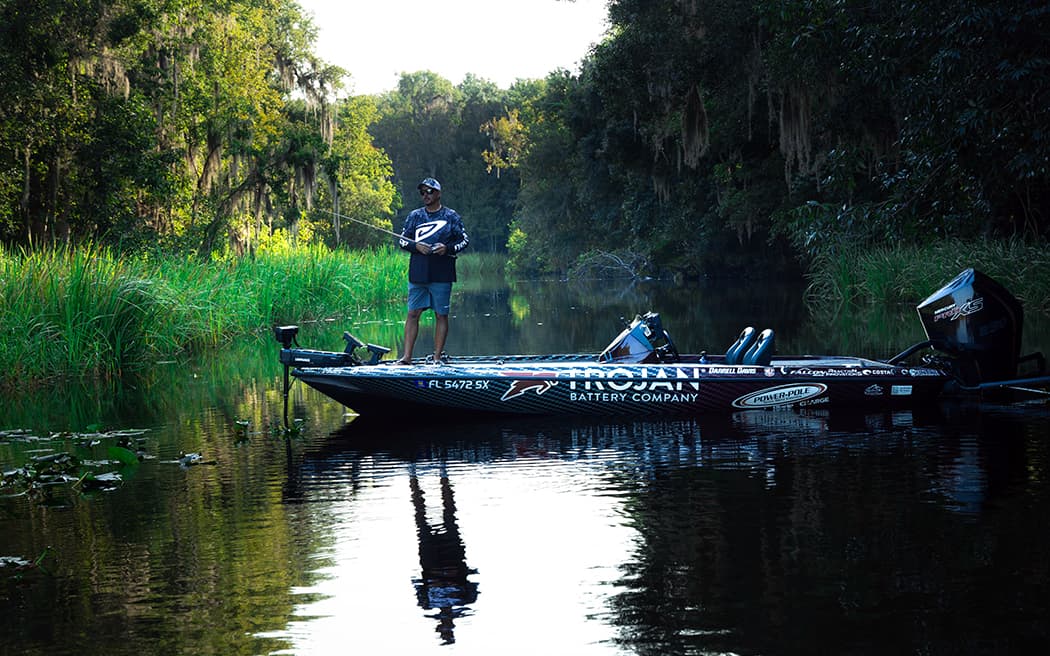 Run longer, go farther with a 24V Lithium-Ion Trolling Motor Battery
Keep your trolling motor running with consistent power supply to keep your boat running, even in tough conditions.
Batteries for Boats and Recreational Vehicles Brochure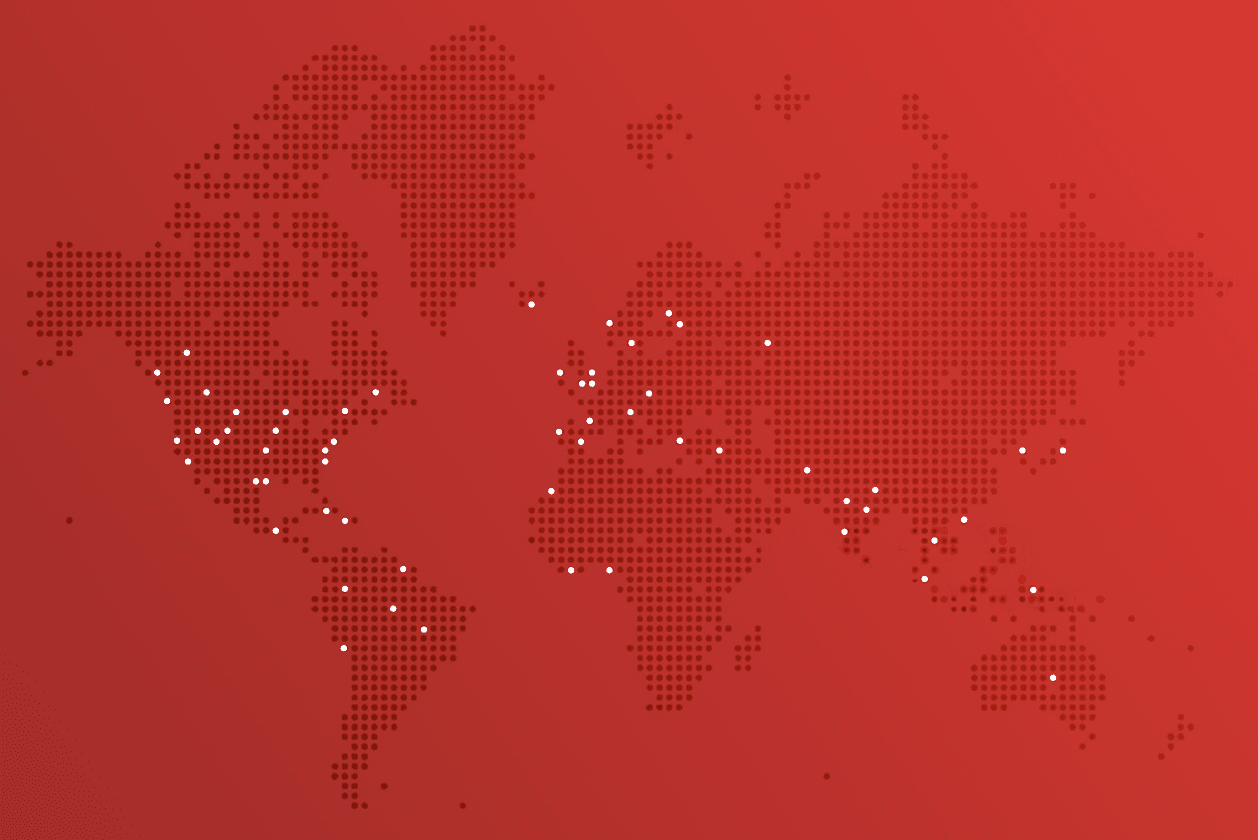 Find your local Authorized Trojan Dealer.
Use our Dealer Locator to find the Authorized Trojan Dealer closest to you.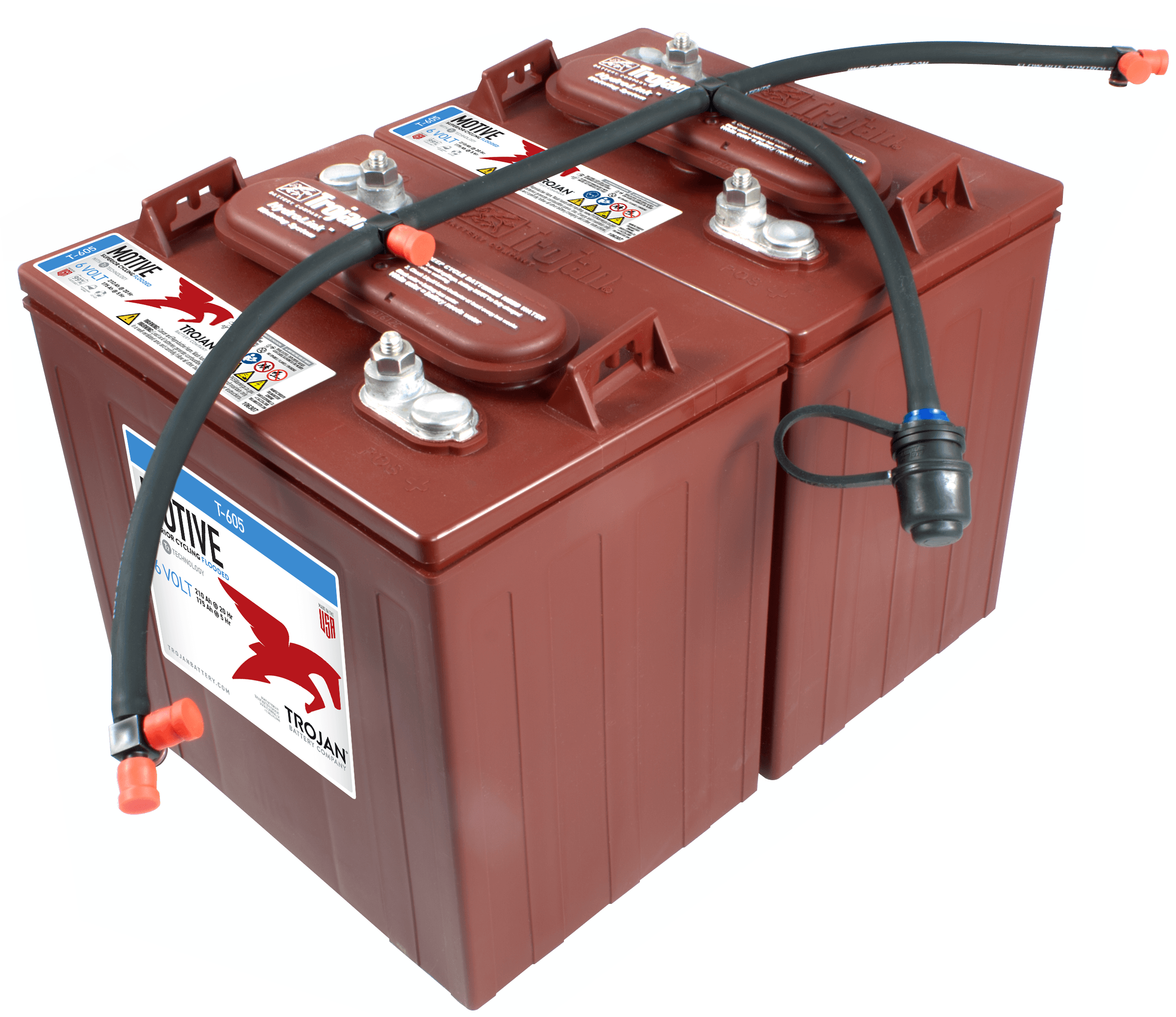 HydroLink™ Watering System
Fill a set of batteries in less than 30 seconds and maximize the performance and life of your deep cycle flooded batteries.